Version 8.2 has just gone live on the App Store. It includes new widgets designed in the new style and framework, no longer relegated to the bottom of the widget list with other old widgets, these are hot off the presses, can go right on your Home Screen.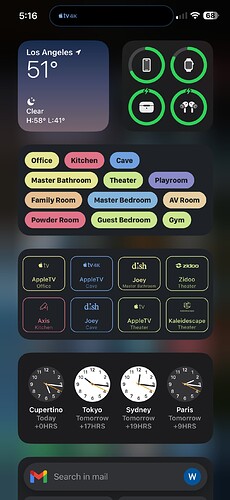 The old widget has now been fully deprecated/replaced by these new widgets. If you have any thoughts/comments/suggestions, please feel free to let us know. There are certainly ways we could take this supporting other sizes or other groups of information, but at this point collecting that feedback would be the most useful thing.
Note that the reason the very small sizes are not supported is that they do not support granular taps. In other words, each of those regions in the screenshot above is tappable at this size. Any smaller loses that. We can however go to the bigger sizes easily.
Also note that these new widgets are fully enabled on macOS as well.
Enjoy and Happy Holidays!